Mega Menu (Dropdown) of Product Categories or Subcategories
Product ID: MenuShopMegaMenu
We have added this product to your Wishlist!
To save your wishlist so you can view and add to it on future visits, enter your email address below and we'll email you a login link.
By saving your wishlist you agree to our privacy policy
Saving...
Your Wishlist has been saved!
Sorry, we couldn't save your Wishlist. Please try again and contact us if you still encounter problems.
GTP iCommerce Website for Ecommerce
Mega Menu (Dropdown) of Product Categories or Subcategories
Mega Menu of Product Categories or Subcategories for E-commerce Products.
DESKTOP EXPERIENCE
When your users mouse over your SHOP link in the top navigation / header section of your website a mega menu is a great way to provide a fast direct link to your product categories or subcategories.
This leads to reducing the number of clicks by 1 to load in products for browsing.
Examples of Mega Menus can be found on sites like https://www.cellarbrationssubiaco.com.au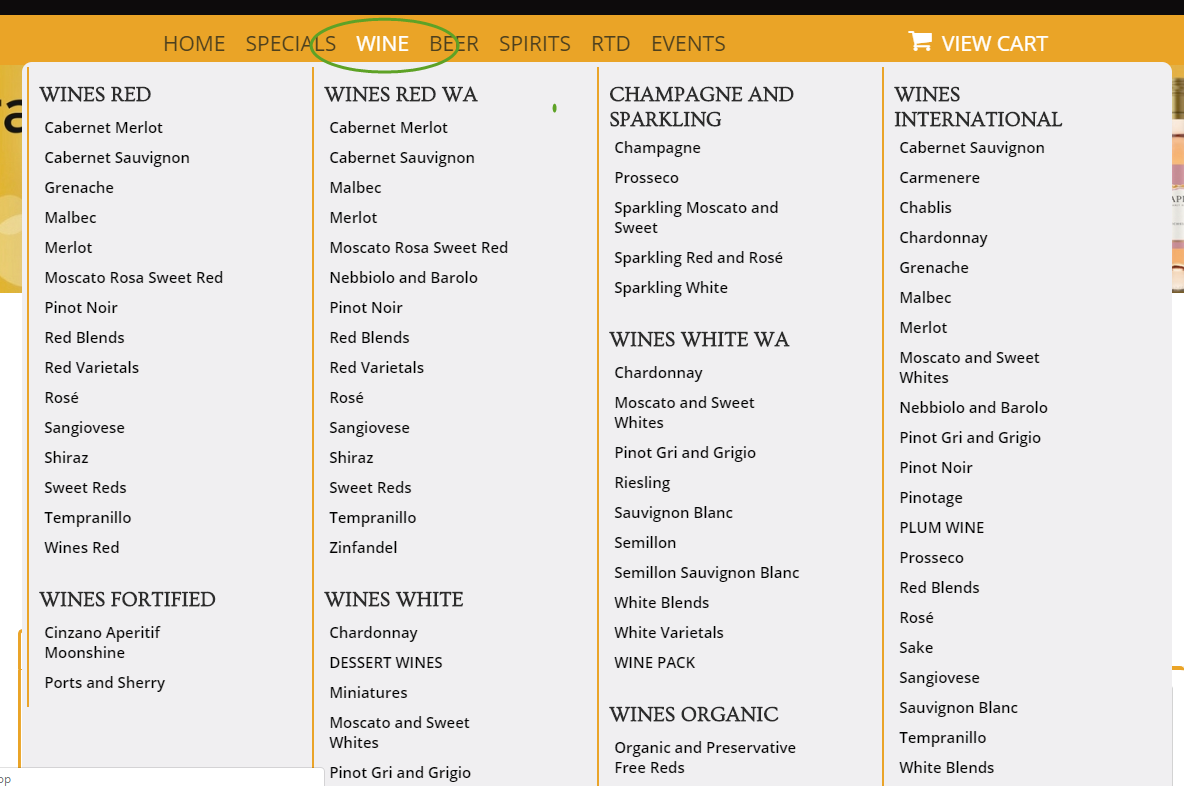 Mega Menus take time to code, style and layout.
MOBILE EXPERIENCE
A mobile site is usually impractical for a mega menu and so the shop link loads in the category display
Other people who have purchased this product also purchased...
by Angela Kempin on 2019-04-05

We have recently done a complete site overall and refreash for Brighton Beach Dental.

What do we look for when refreshing your site?

Read Post

by Angela Kempin on 2019-02-14

Business owners need to watch out for a sophisticated email scam that has cost somes business more than $300,000.

Read Post

by Dale Carter on 2018-12-17

Merry Xmas 2018 and thank you from Dale, James, Carl, Angela, Janina, & Geoff. Here is 10 things I'll be doing this break to make me happy.

Read Post