Privacy Policy
All GTP web sites come with a ready to use privacy policy which can be edited in the content management system to be changed to whatever you wish or left as is
We recommend you read and edit your own privacy policy as we have made it as general as possible
Where Do I Edit My Privacy Policy Myself
The privacy policy link is usually found under
Web Pages >> Navigation > Footer > Privacy
You can edit using the WYSIWYG editor or HTML code interface.
You can create additional links to your privacy policy in the top navigation drop downs by using the URL override function. This is not generally done for privacy policy pages but can be done for all pages to create additional navigational links.
Updates to Privacy Policy Page
If you want GTP to update your privacy page or create special functions for your privacy page, we bill at our standard hourly rate.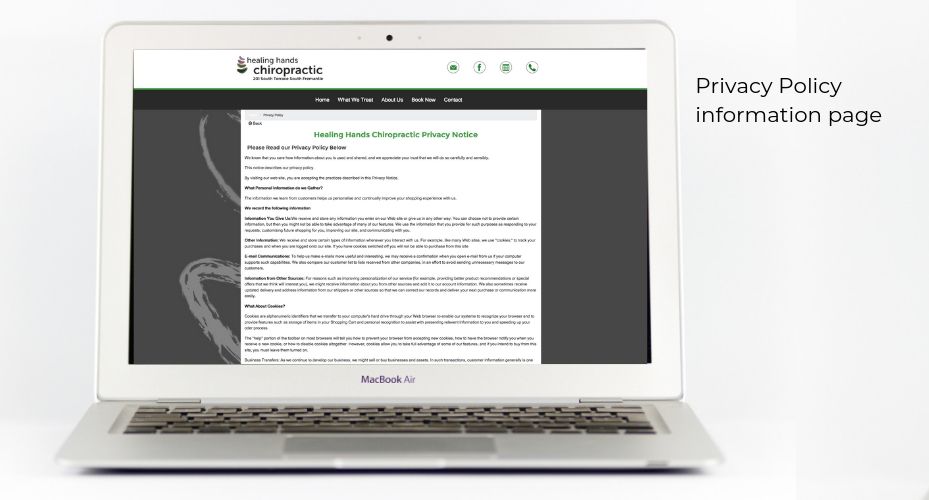 People who viewed this product also viewed...
by Angela Kempin on 2020-02-07

Working with GTP to improve ranking with our 20hr Package. Keep an eye on the progress by googling these key terms to see how they improve ranking wise.

Read Post

by Angela Kempin on 2020-01-14

BIAWA is the Boating Industry Australia WA. GTP has been working with the BIAWA board to create a beautiful and functional membership directory site.

Read Post

by Angela Kempin on 2019-11-22

An on going case study into how SEO can improve your rankings on google and a realisitic time frame to see results.

Read Post