Privacy Policy
All GTP web sites come with a ready to use privacy policy which can be edited in the content management system to be changed to whatever you wish or left as is
We recommend you read and edit your own privacy policy as we have made it as general as possible
Where Do I Edit My Privacy Policy Myself
The privacy policy link is usually found under
Web Pages >> Navigation > Footer > Privacy
You can edit using the WYSIWYG editor or HTML code interface.
You can create additional links to your privacy policy in the top navigation drop downs by using the URL override function. This is not generally done for privacy policy pages but can be done for all pages to create additional navigational links.
Updates to Privacy Policy Page
If you want GTP to update your privacy page or create special functions for your privacy page, we bill at our standard hourly rate.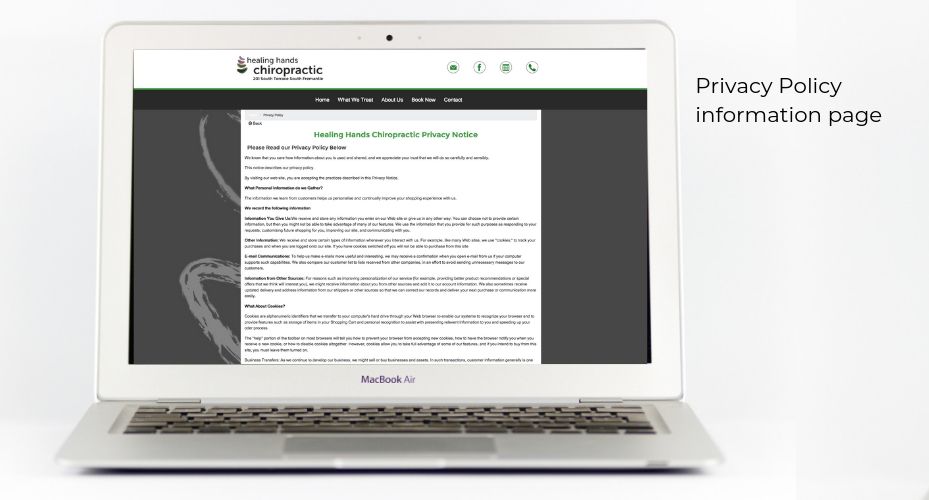 More products that other people also viewed...
by Angela Kempin on 2023-03-15

You might have seen those sleek, eye-catching cars with unique designs and colors, and wondered how they got that cool look. Well, it's all about vehicle car wrapping signage! This article by SignBizWA on custom vehicle signs and wraps will take you on a journey...

Read Post

by Angela Kempin on 2023-03-13

Cold room repair guys may not be the first people that come to mind when you think about food health and safety, but they play a critical role in ensuring that the food we eat is saf

Read Post

by Angela Kempin on 2023-01-16

Possibly Perth's cheapest and best recording studios located conveniently at 385 Newcastle street in Perth have hit the big time by recording some of Perths best, yet to be known artists in their state of the art recording studio.

Read Post