Step 1. Take a Measure of Where You Are Ranking Now + Your Visitor Numbers and Numbers of Leads Generated.
In order to demonstrate that our service creates a massive impact for your business, we start by measuring the key metrics that we want to influence.
This involves creating the following starting reports.
Ranking Report: We build a report of where you are ranking now for your targeted keyword phrases.
Traffic Report: We check google analytics to know how many visitors come to your site from your free listing area versus google Adwords or social media sources (Facebook, Twitter, Instagram, Linkedin).
Enquiries Report: How many enquiries are you getting each month that are generated from your web site.
Link Report: How many links to your web site do you have.
_____________________________
Step 2. Competitor Analysis and Usability Review
Some of your competitors are outranking you, look better than you, convert more than you and are just doing things better than you are.
We need to work out what your competitors are doing well so we can leverage this knowledge for your benefit.
We also want to see if your competitors have already worked out what the right message is to attract clients and how they deliver that message. Subtle differences can make big impacts.
Competitors may have designed a better user experience through simpleness of their site or many other factors.
So in this step, we look at the sites that rank better than you in your industry and identify what you can be doing differently to better engage your audience.
_____________________________
Step 3. Technical SEO Audits
If your website code and technical setup is a mess, this will drag you down. Just like a heavy anchor tied around your waist.
We check/(audit) the technical behind-the-scenes stuff that impacts on your ability to rank well including:
Speed
Code Quality
Image Compression
Image Types
CSS errors
JS Errors
Too many plugins
Conflicting plugins
Slow Server
Metatag errors and issues
Code loops
Mobile responsiveness
Robots.txt settings
Sitemap file issues
From here we can identify what needs to be improved to make the rest of the process easier.
_____________________________
Step 4. Technical SEO Fixes
We then get to work fixing these issues
Fixing broken code
Compressing images
Fixing CSS and Javascript issues
Removing unneeded plugins
Upgrading insecure code
Fixing google crawling issues
Implementing webmaster tools
Fixing existing meta data and getting correct
We are now ready to do the real SEO work.

_____________________________
Step 5. Core Keyword Research
By identifying your core services and products, secondary services and products, geographic areas that are most likely to deliver clients to you, problems your clients are looking to solve, we will generate a powerful list of target key-phrases to roll out through your SEO campaign.
For example, a plumber will have tens of individual services:
from fixing leaky taps to toilet replacement
bathroom renovations
industrial plumbing
dishwasher installation and so forth
Each keyword phrase will need to be mentioned and targeted (preferably in detail) to maximise the benefits of an SEO program.
_____________________________
Step 6. Content Creation
Google ranks individual web pages, not web sites. Google a specific product and google will list pages containing that product - not the home page of the site.
A web page about a specific topic will rank and be listed in google. Sometimes this is your home page and many times it is your services or products pages.
Content can be created around a keyword theme but not around all keywords. This means individual campaigns targeting different themes need to be carried out.
For example, content for a mobile mechanic would be best served writing content around mobile oil change services and sticking with that for one type of web page. Then another web page could focus on fan belt fixes. Another on radiator repair or brake checking and replacement.
Trying to cover all services on one single page will usually deliver poor results. It is better to have highly specific content on each subject matter across many web pages on your site.
_____________________________
Step 7. Internal Linking of Your New Content
If you are not prepared to link to your new content in your own website that neither will Google. Internally linking your web site content so that google can find it easily, crawl and index content is critical.
We work through a process to properly link all the newly created content effectively.
_____________________________
Step 8. Externally Linking to Your New Content
This is where our help really comes in handy. Getting your new web pages effectively linked from somebody else's web site back to yours is a critical part of the SEO process. We work to link you with relevant influential local business web sites that give google clear signals as to what your business is about and who it serves.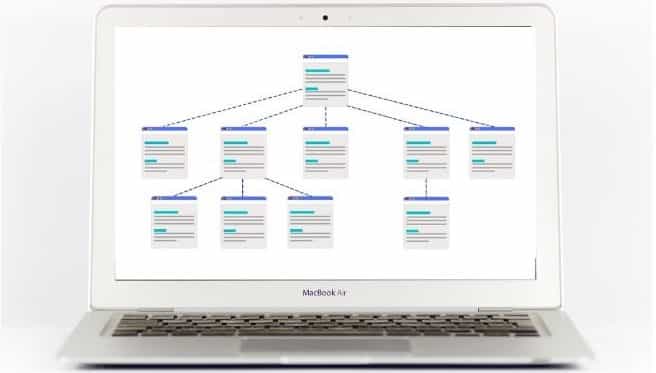 _____________________________
Step 9. Tracking the Results and Refining
Firstly we wait until google has indexed any new content or reindexed any changed content. Then we see where this content is ranking in the search results for its targeted key phrase.
If the ranking has come in at a reasonable level then we will focus more on building links to this page to give it added credibility in googles eyes. If the ranking is poor or non-existent then a content review is potentially required.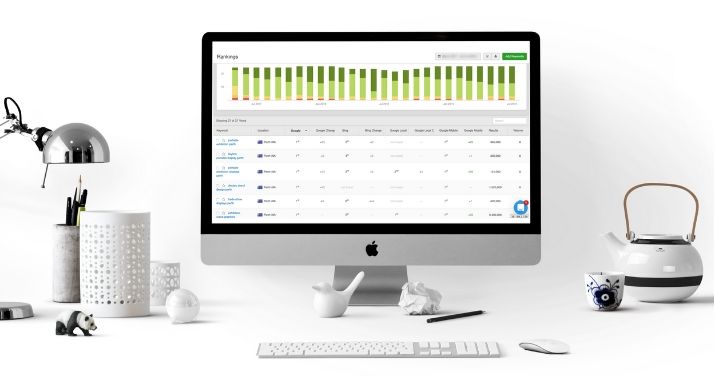 _____________________________
Step 10. Repeat The Process On A Different Keyword Set
Once results are being delivered for a set of keywords, then the process can be repeated with a focus on a new set of keyword phrases.