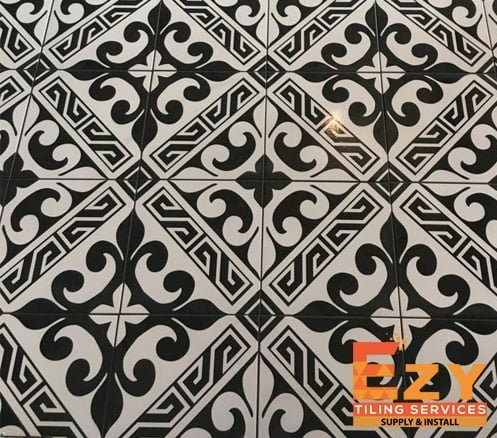 Are you planning a kitchen and or bathroom renovation?
Garry and his team at Ezy tiling have some great tips for bathroom or kitchen tiling jobs.
When you are thinking about renovating your bathroom, take a few things into consideration.
What will the colours and design look like?

Will it be modern or traditional - with an old world charm?

How much time do I have for this project?

What materials am i going to use in order create my vision come true?
Not only these questions need addressing before starting work on remodelling but there's also issues such as where do we find fixtures that suit our needs properly?. These queries may seem straightforward however they demand careful thought because not having considered certain factors could lead us down false paths which would ultimately disappoint both ourselves and any potential buyers who visit during later stages of construction.
5 Things to think about before you renovate your bathroom
Plumbing:

Will you need to bring in a plumber to re-plumb areas of your bathroom? Or are you able to cut some costs by keeping the same layout of your bathroom just with new styling? This will greatly affect the overall cost of your bathroom renovation.

Lighting:

The bathroom is one of those spaces where you need plenty of light and at the same time provide a comfortable relaxing space to unwind in. To achieve this, have a lighting plan as part of your bathroom layout and think about how to make use of the current natural light before adding in practical and ambient lighting.
Tiles:

Tiles play an important role in the design of your bathroom. It can be a daunting process choosing the right floor, wall or feature tile as it can be crucial to the success of your bathroom renovation. When choosing tiles for your bathroom consider:
The ambience you want to create. Do you want a modern and luxurious space or a tropical oasis?

What colour scheme will suit and do you want patterned tiles?

What size tiles will you use, such as small wall tiles and larger format on the floor?
Fixtures and Fittings:

From taps to baths and showers, the right fixtures and fittings are the practical inclusions that complement the design of the rest of the bathroom. There are an extensive array of options available and there is no limit to the styles available and the look you are desiring is now much easier to achieve. The basin and vanity, shower, bathtub and toilet should all serve a practical purpose but should also integrate seamlessly into their surrounds. They should complement one another to create a cohesive look and design for your bathroom.
Cleaning:

There are many ways to make sure your bathroom is low maintenance. Opt for a 'wet' bathroom style. Where the shower is open and is strategically placed behind a wall, eliminating the need for glass doors. Those just get covered in mildew anyway. If you prefer traditional showers, go for an unframed option and avoid aluminium, which is a magnet for dirt. The installation of a hand shower can also make cleaning WAY easier.
Garry has even more great advice that he would be happy to share with you.