HPB Childcare centre speicalists are experts in selling child care businesses.
Ric Ainley and his team at HPB Childcare specailists know what they are doing when it comes to selling childcare centres but they struggling to rank on the first page of google.
It can be hard if your not an expert in the world of google marketing, it is constently changing and new "rules" are always coming along. This blog is an on going case study to show how we improve rankings with our SEO packages.
If you want to have a look at some more information to do with our SEO packages - click here
Starting point
Date: 22-11-2019
Current google ranking:
Childcare for Sale - 3rd page of google
Childcare centre for sale - bottom of second page
Childcare broker in Perth - 5th on first page

---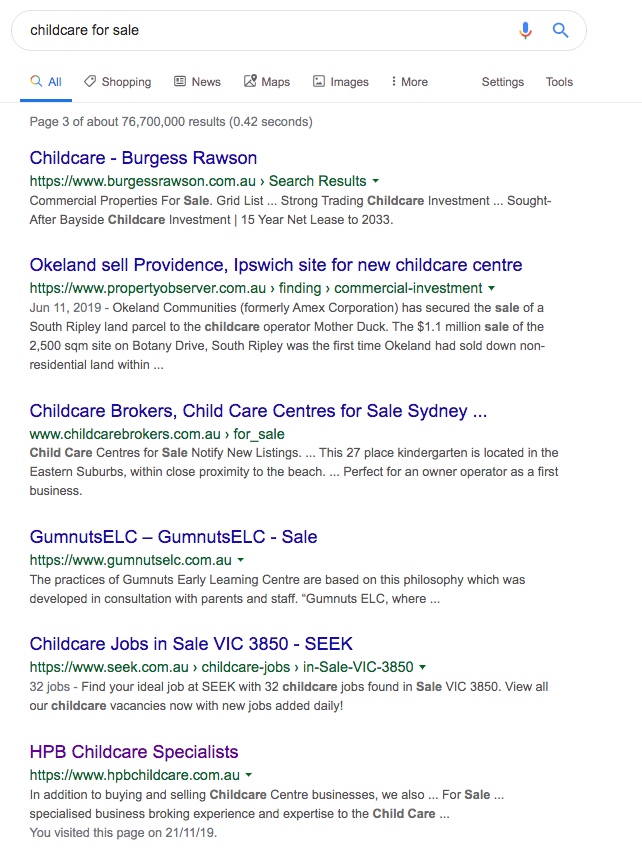 Keep up and check in by googling childcare centre for sale or childcare for sale to see how the rankings have improved. - This blog will be updated as notable improvements occur.
Check out HPB Childcare specailists to buy or sell your childcare centre.