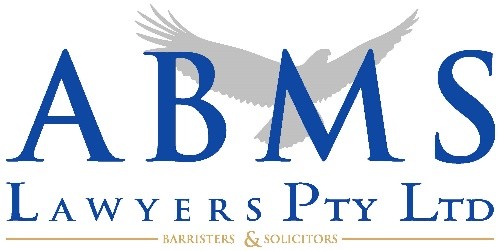 ABMS Family Lawyers Perth
Compassionate and affordable family and commercial lawyers
ABMS Family Lawyers Perth work extremely hard as a team to ensure that they achieve the best results on every case and that clients feel confident they have a team behind them. Based in South Perth they offer service via phone or email across the whole Perth Metro and throughout the state.
Being a well-resourced boutique law firm you can be sure their team will provide you with excellent service at an affordable price.
If you are searching for an experienced lawyer in Perth, to assist you with your legal issue, for one-off or ongoing legal advice, then ABMS LAWYERS are the team to call. With a comprehensive knowledge of many aspects of law, their professional team of lawyers will assist with your issues with the empathy and professionalism that you deserve.
Their Family law services include:
Life happens and challenges get in the way of life at some stage and decisions need to be made one way or the other. Sometimes those decisions need to be made quickly but don't make decisions without getting legal advice first. Knowing your rights and where your stand legally can save you a lot of stress and sometimes money in the future.
Don't wait until the situation escalates as that could cost you and could limit your options or you could make poor choices legally that could complicate your situation further. So don't wait, for things to get worse before you get legal advice.