Let GTP help you choose the best domain name for your business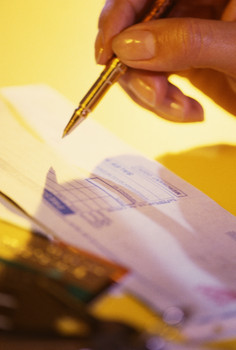 Your domain name is the centre of your Internet identity. Choosing your domain name(s) should be one of the first things you do and the right domain name can be critical to the success of your website.

Most Internet users remember websites by their domain names. Plus your domain name can also affect the anchor text of inbound links; and therefore your ranking in search engines.
So what does GTP take into consideration when choosing the name that will represent you on the web?
Here are 9 handy tips.
1. Use Product Keywords or Geographic Key Phrases or Both
Putting your most popular keywords in your domain name can give you a real boost. Google tends to favour domain names that have the search keywords people use in it. If your customers commonly search for "widgets australia" then having the domain name www.widgetsaustralia.com.au is not a bad idea.
Searchers tend to commonly place the location they are looking for a service in. By having the city name, or town name where you provide your service in the domain name, it clearly communicates your geographic advantage.
On the other hand, don't include a specific location, unless you serve predominantly that location. Even if you do ship nationwide, you may never get the chance to let the consumer know that. Consumers from other areas are not likely to click through from search engines if your domain includes a location they are not in. Location is important where you provide an onsite service as opposed to a product, e.g. a plumber.
To identify your best general keywords to target for your industry, try

2. Keep it Short
You can register a name with up to 63 characters in it, but you have to keep in mind that people need to be able to easily remember your domain name. Also, they need to be able to easily type it. Try to register the shortest name that your customers and visitors will associate with your business containing your business name or the most important keywords.
3. Dot What?
There are many different extensions available right now but there are only two to really consider. For Australian businesses whose customers are mostly Australian, we recommend firstly to register with a .com.au suffix. We also recommend registering the .com suffix as well as a backup. These two extensions are the ones that we Aussies will try when typing directly into the address bar.
If you are an organisation, by all means register the .org domain but also register the .com.au and .com options as well.
We now routinely get asked to register several domain extensions to protect our clients from competitors coming in and leveraging off their marketing.
4. Avoid Trademarked Names
In Australia, the company that owns a trademark name has legal superiority in the claim for that domain. Save yourself the grief and avoid trademarks or better still, register the domain name and trademark the name to protect yourself.
5. Register Your Domain NOW
Good .com and .com.au domain names generally don't last long. Registration is cheap so register any names you are seriously considering now rather than later. If you need someone to bounce your ideas off then give us a call. We can register your key domain ideas for you and secure them from your competitors. We just require an ABN number for .com.au domains.
6. One May Not be Enough
Sometimes, it isn't a bad idea to register several similar domain names. If you have "yourname.com.au", register "yourname.com" and "yourname.net.au" so no one else takes it. You can register your full company name and a keyword rich domain. You also don't need a separate web page for each. We can point several domains to the same website or specific pages in your website.

7. Character Types
Just a reminder - domain names can only use letters, numbers, and dashes. Spaces and symbols are not allowed. Also, domain names are not case sensitive.
8. Ask Around
When you have settled on several available name choices, see what your friends and clients have to say. A name that may make perfect sense to you may be too hard for other people to remember. Is your domain easy to say? Is it hard to spell? Do you have to explain why you chose the name?
9. Don't Shell out Large Amounts of $$$
Don't pay more than $99 for two years for a .com.au domain name or $66 for a .com domain name. By doing it yourself you can get them a little cheaper. But for expediency we can register your domains quickly and set up your email addresses quickly.
Remember, if you think that you have found the right domain name, but you're not quite sure that it's the one... call us and we can help you decide either way.
Would You Like to Receive a Full Internet Marketing Action Plan for Your Business?
If you are about to embark on building a new or upgraded web site for your business, why not ask GTP Internet Commerce on 1300 856 533 to develop for you a Full Internet Marketing Action Plan. There is no obligation and you will have a comprehensive plan with which to develop your internet presence.
---
Click to Contact GTP for Your Free Web Site Analysis and Internet Marketing Plan - Limited Positions