Market to Your Existing Clients First and Watch Sales Grow
You've probably heard it before, but it is a well-known fact in business that keeping your existing customers happy is far more cost effective than continually trying to generate business from new customers.

We understand that, as part of your overall business marketing strategy, the most important aspect is client marketing, nurturing and retention. Your existing customers already know you, enjoy your service and trust you.
The goal therefore becomes how do we maximise the business we do with our existing loyal customer base first. This is where client marketing stands out as a powerful way to grow sales in your business. Your GTP web site package will help you do the following.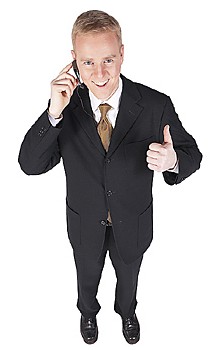 Send Regular Newsletters and Stay on Top of the Competition
The oldest, simplest and one of the most effective ways to nurture your relationship with your clients is still the newsletter. The production of print newsletters, while worthwhile, is hard work and often gets neglected by the busy small business owner.
A GTP web site can make it easy with a simple email template within which to create short email newsletters that you can send out regularly to your clients. This way you will stay "Top of Mind" with your clients, improve client retention and grow your sales.
Generate Instant Sales with Promotions and Gift Vouchers
A great way to bring your existing clients back to your web site or into your business is to let them know of promotions that you are running. If you have an e-commerce shopping web site, you can then further improve your response rate by giving your existing customers an added incentive to do more business with you by offering credit vouchers, gift vouchers or discount codes to use on your web site.

Your GTP web site comes standard with the ability to create promotional codes of various shapes and sizes. Promotional codes can be a percentage discount off the total price, or they can be a flat dollar value off the purchase price. You can also set a minimum expenditure amount so that you don't have customers using your $20 voucher to buy a $20 item, but must spend a minimum of $100.

Using our Australian email marketing application you can craft and email specific offers to your customers and send the promotional code to be used within a certain time frame.
Build Your Web Site with GTP and Focus on Your Business Growth
If you are looking to build a new web site or upgrade an existing web site, and would like a powerful integrated solution that also looks at how to nurture your existing clients, then give GTP iCommerce a call on 1300 856 533 or fill in our online email marketing contact form today.



---
Click to Contact GTP for Your Free Web Site Analysis and Internet Marketing Plan - Limited Positions