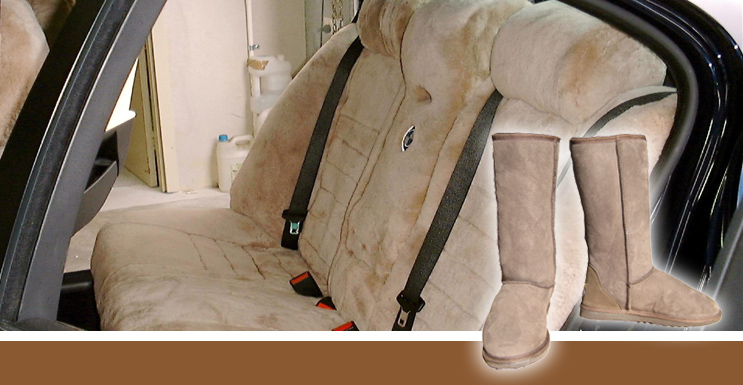 CAR SEAT COVERS - SHEER DRIVING COMFORT
When you buy a new car, it can be a bit like buying a new house - without all the accessories that it needs, it can feel a little 'unfurnished'.
And those 'furnishings' could be anything from a car seat cover or a music system to wheel trims, tow bars or tinted windows. But as with any purchase - it's always well worth doing some homework to make sure you get the best 'bang for your buck'.
And if you're going shopping for accessories and are considering investing in some new carseat covers, you may find the decision-making process quite daunting - but don't be put off. There are many good reasons for investing in carseat covers - so it's really worth choosing carefully.
Car seat covers are important because they :-
Protect your car (which was probably a major investment)
They keep dust, crumbs, sea sand, pet hair etc off the seats, thereby prolonging their life
They improve the re-sale value of the vehicle
They add to driver comfort and offer a superior driving environment
But which carseat covers are the best?
Well, ask any expert and they'll probably say that the Rolls Royce of seat covers are sheepskin ones. Because they're made from natural pure wool (not synthetic man-made materials), sheepskin car seat covers are soft and comfortable, flame-resistant, are snag and tear resistant, static-free, water resistant and climate-controlled (ie they keep you warm and snug in winter and cool in summer).
But, as mentioned before, it's essential to do the homework to make sure you're buying a quality product. Car seat covers aren't designed to be a one-size-fits-all product, and it's worth checking out suppliers who custom-fit covers to suit your particular make and model of car - as it is vital that they fit properly and that they accommodate your car's air bag system.
Other things to look out for are heavy duty stitching, even colour matches and guarantees and then you'll have sheepskin car seat covers that you wouldn't dream of leaving home without !.
---
Click to Contact GTP for Your Free Web Site Analysis and Internet Marketing Plan - Limited Positions