Did you want to know the Printing Secrets that will save you 30% and sometimes more on your corporate printing costs?
By Dale Carter | May 29 2011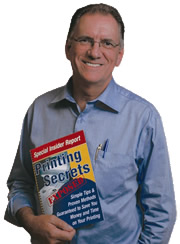 Printing is one of those business costs that every business needs to pay whether it be for a simple business card or tens of thousands of brochures.
Did you know that you can save hundreds of dollars to thousands of dollars and get a better quality print job if you use someone in the know who has been around printing for 30 years and knows all the best Perth printers for price and quality in WA.
Yes you could try and work it out yourself, but after you've tried that, Give Online Printing Services a call and get an even better result.
Online Printing Services is owned and operated by Peter Kirkham and services mainly Perth and WA businesses. Peter is as knowledgeable as anyone can get as to where to get the best quality and where to get the best printing deals.
Peter's web site Printing Secrets has a free download on how you can save money on your printing.
You can give Peter Kirkham a call on 0419 906 121 and he will let you know what he can to to save on your Perth printing costs.
TAGS: Printing Secrets, Printing Perth, Perth Printer, Print Solutions Perth, Print Broker, Save Money on Print, Business Card Printing, Brochure Printing
---
Click to Contact GTP for Your Free Web Site Analysis and Internet Marketing Plan - Limited Positions