Perth: Avoid Wastage When Advertising With Google Adwords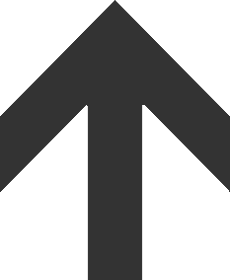 It seems like all I hear about these days is companies being signed up to to Google Adwords campaigns to spend up big every month to drive traffic to their site.
Google Adwords and pay per click advertising like Yahoo Search Marketing is certainly an effective way of delivering immediate traffic to your web site. You must be careful however to make sure you are driving traffic that has the potential to buy from you and avoid wastage as much as possible.
What do I mean by wastage? In the TV Advertising world an example of wastage would be a 30 second bulldozer advert going out on television. 999 people out of every 1000 would not be in the slightest interested in buying a bulldozer so the advert is wasted on 999 people. In Google Adwords world, wastage would be targeting a keyword like "alarm systems" and not restricting your advertising range to your local city location. If your business is located in Perth Australia, yet someone in Sydney Australia sees your advert and clicks on it then you have wasted your budget. Why? – Because the guy in Sydney can't buy your localised service.

To avoid wastage with Google Adwords advertising you can 1. Be very specific about which geographic markets can see your advert when setting up your campaign or 2. Making sure that the city or town or state keyword is in every search term you select. For example you may specify your keywords as "Alarms Perth", "Security Perth" and so on.

Another way to minimise click spend and wastage is to avoid going onto the content network. Untick the check-box when setting up a campaign that offers to put you into Google's content network. The content network makes money out of people clicking on their links whether the service is wanted or not. So you will find a lower conversion rate generally from visitors generated from Google's content network and often a higher average cost per click.

So be careful not to be a victim of Google Adwords click wastage when advertising. Alternatively ask whether some of that budget could go toward getting you into and on top of the fist page of Google for future free traffic.
Do You Want To Set Up Google Adwords?
At GTP one of our staff can come out and help teach you how to set up and manage your Google Adwords campaigns effectively. Alternatively we can set up your campaigns for you.



---
Click to Contact GTP for Your Free Web Site Analysis and Internet Marketing Plan - Limited Positions