Do you require an e-commerce solution that integrates with your MYOB accounting package?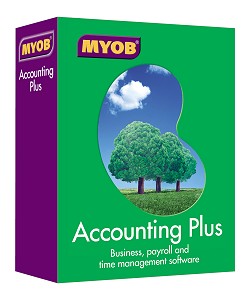 Imagine being able to easily bring in your e-commerce shopping cart orders directly into your MYOB accounting software as a sales order thereby reducing the data re-entry time.
Imagine being able to have your customer card files updated with your clients details on mass after your customers have logged in to your web site and updated their details.

Do you want to seamlessly transfer updates that you have made about your customers contact details in their MYOB customer card file directly into your e-commerce web store with ease and use it to control customer access to your web site and/or price levels.

Do you want to update your product pricing and stock levels on the web site so out of stock items cannot be purchased to avoid customer frustration.
At GTP, we've been working hard to bring you a cost-effective MYOB Shopping Cart integrated solution as an add on option for your GTP e-commerce solution. Our solutions synchronises customer data, selected product data like price levels and stock and enables e-commerce sales to come into MYOB as sales orders or sales invoices.
If you would like more information and an assessment as to whether our solution is suitable to your business, please contact us via our contact form.

Which MYOB Versions do we Integrate With
You need to have MYOB versions in the below format for our off the shelf integration package to work

Shopping Cart Integrates with MYOB Premier Versions
MYOB Premier, Version 12
MYOB Premier, Version 11
Shopping Cart Integrates MYOB Accounting Plus Versions
MYOB Accounting Plus, Version 18
MYOB Accounting Plus, Version 17
Shopping Cart Integrates MYOB Accounting Versions
MYOB Accounting, Version 18
MYOB Accounting, Version 17
Online Demonstration
If you would like to view our online demonstration of how MYOB integration works with your GTP eCommerce web site then please drop us a line through our contact form and we will send you the link.
Call the Small Business E-Commerce Shopping Cart Experts!
If you are considering building an online store with many products, then consider whether the solution provides you with the ability to integrate with your accounting software. If you use different software to MYOB we can also assist.
Please consider calling GTP iCommerce on 1300 856 533 to speak with one of our knowledgeable sales staff. or fill in our e-commerce enquiry form.
---
Click to Contact GTP for Your Free Web Site Analysis and Internet Marketing Plan - Limited Positions