SEO Tips: Build Links to your Web Site and Watch your Traffic Grow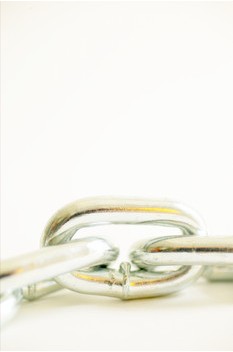 Once everything on your web site (called on-page factors) has been optimised to be as search-engine friendly as possible (on page seo), and the appropriate key words have been targeted. The next job in your search engine optimisation (seo) program is to build as many incoming links to your web site as possible from other credible web sites within similar or complimentary industries.
Reasons to Build Links
The reasons for this are quite simple. Firstly, you may gain significant traffic from these links, but most importantly Google likes to bring up relevant results for its searchers. To do this it uses an extraordinarily complex algorithm to rank websites.
One of the bits of information Google uses is how many other web sites link to your web site. For example, if your web site targets a particular key word phrase and another web site of your competitor also targets that phrase, then after all the on-page factors have been accounted for, Google will commonly look at how many incoming links there are to each web site.
All things being equal, if your competitor has more links coming in to them than you do, then they will be ranked higher in the search engine results.
SEO Info - On Page Optimisation - Internal Page Links
The first place to easily build links is on your own web site. Internal page links are links from one of your web page to another web page on your own site. One of the ways you can improve your link popularity is to make sure that your targeted keyword phrases within your web pages are used to link to another relevant web pages on your site. For instance the link text "search engine optimisation ROI" here is being used to link to a relevent page within this web site and to target the phrase "search engine optimisation".
When it comes to your site we will educate you on how best to do this process and show you how easy it is to use the GTP content management system to create these internal links.
View tutorials and information on how to link to other web sites.


SEO Info - External Page Links - Linking Out to Others
While incoming links to your web site will generally always be more valuable than links to other web sites from your site, if your web site is linking outward to credible web site resources, then this can also help boost your search engine rankings. Don't be afraid to link to other good websites as the overall theme of your site is impacted by who you link to and this strategy can help make it clearer to the search engines what your theme is.
View tutorials and information on how to link to other web sites.


SEO Info - Reciprocal Links
A reciprocal link is where you link to a web site and that web site also links to you. For example, if you are a settlement agent in Perth then linking to a settlement agent in Sydney and having them link back to you would be a good strategy. Linking to the bottle shop in brisbane, and the courier in adelaide will not be a good strategy as it would confuse google as to what you are about.
Reciprocal links are best gained by identifying good web sites that you want links from, and emailing them asking for a reciprocal link. This process can be streamlined but requires some work.

When buidling a new web site, find out if they have a good reciprocal link management solution already built into the web site platform.
View tutorials and information on how to link to other web sites.


SEO Info - Link Building Campaigns
Over time, even if you do nothing, your web site will naturally accumulate links from other web sites. However, so will your competitors' web sites. In order for you to gain a competitive advantage, you really need to embark upon a link building campaign on an ongoing basis so that your rate of link accumulation exceeds that of your competitors. Accumulating links is a slow process and requires a little bit of action on a regular basis from you to make it work.
To keep your costs low, we are happy to advise our clients on strategies and methods to building incoming links using your own staff resources.
The alternative is that you contract GTP to assist in building quality links using our proven strategies.
SEO Web Design Marketing Plan
If your web site is not ranking well in the search engines and you would like a professional web design firm with proven solutions and strategies to drive traffic and sales then please contact GTP Internet Commerce. Established in 1996 in Perth Western Australia, we have extensive experience in SEO web design.

Please give us a call on 1300 856 533 or fill in our online enquiry form and ask about our link building campaigns.
---
Click to Contact GTP for Your Free Web Site Analysis and Internet Marketing Plan - Limited Positions