SEO Warnings: If you Don't Identify the Right Keywords Your Sales Will Only Trickle in - Good Keyword Targeting is Good for Business!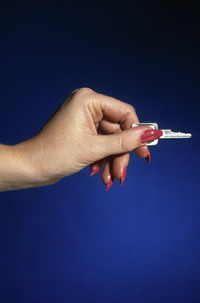 Keyword analysis is a critical step in your search engine optimisation (seo)and search engine marketing (sem) process.
Our SEO methodology places identifying the best keywords in your industry as a vital step toward building a web site that will become a powerhouse lead and sales generator for your business.
Often these keywords can be identified by common sense and you should begin your seo process by writing down all the keyword phrases you can think of. Then make sure you tie these in with your geographic target markets. Write them down on a piece of paper or better yet use an excel spreadsheet.

You then need to identify which of the keyword phrases you have listed are the most popular. Now ultimately your long term seo strategy should be to rank page 1 position 1 for the most popular and relevant key phrase. However, your short term seo strategy should be to pick up traffic by improving your rankings for less competitive and more easily optimised phrases.
As you gain success on the easier key phrases (and your traffic grows) you can keep investing the time and resources into working toward ranking highly on the more prized key words.

At GTP we provide a comprehensive search engine optimisation (seo) service as part of a full web site development and internet marketing strategy. We will identify and target the best keyword phrases used to search and find your type of business.

GTP Internet Commerce was established in 1996. Based in Perth we deliver web sites and search engine optimisation (seo) services Australia wide. If you would like a keyword analysis done for your web site then please contact GTP Internet Commerce on 1300 856 533. Or fill in our online enquiry form and ask for a keyword analysis.
---
Click to Contact GTP for Your Free Web Site Analysis and Internet Marketing Plan - Limited Positions