Simple Solutions for Complex Freight and Postage Problems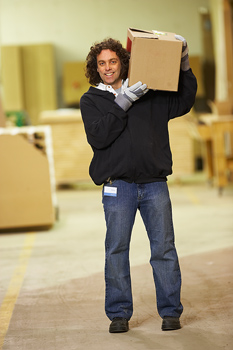 What we have found is that everyones' freight or postage requirements always tend to differ. That's why at GTP we have one of the most flexible freight and postage calculation systems around.
Weight Based Calculations
As most freight calculations are based on the weight of the item, we generally find the simplest solution is for you to enter your product weights in for each product.
Custom Freight Calculations
As a standard we have the Australia Post calculations pre-built into our e-commerce package. However, that does not stop us from completely customising the freight calculations to comply with any variety of exceptions or freight rules that you supply to us from any transport company that you use.
These usually range from the simple flat dollar charge for any delivery Australia wide, to sites that have free delivery to the capital city or area in which they operate and then Australia Post rates outside of their main trading area.
Freight can be calculated for different customers at different rates, and there can be priced cut-off points for when postage is charged and when it is free.
Special messages can also be shown where you need to get back to the client on what the freight charges will be. This is commonly used where you have bulky items on your web site.
Do you Have Freight-Related E-Commerce Questions?
If you have any queries or concerns about how freight can be calculated for your GTP e-commerce web site, then please give us a call today on 1300 856 533 to discuss your options, or fill in our e-commerce enquiry form.
---
Click to Contact GTP for Your Free Web Site Analysis and Internet Marketing Plan - Limited Positions