BENEFITS OF BARCODE SYSTEMS IN POINT-OF-SALE MANAGEMENT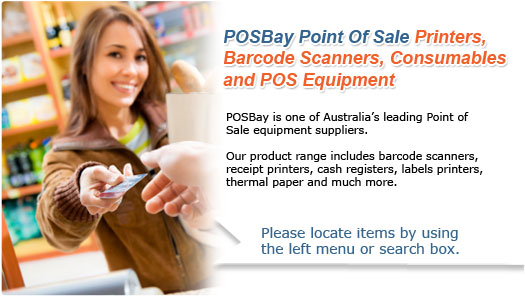 Until the late 1970s, barcode scanners were installed at the point of sale (POS) sites in fewer than 200 grocery stores across the US. Nowadays, probably less than 200 don't have one !
For most of us, barcode scanners at the point of sale are all about speeding up the check-out process, but they actually have a much greater functionality for business owners.
The vital information that barcode scanners at point of sale can provide includes the following:-
· The POS systems can quickly identify fast-moving items, and enable automatic re-ordering and track those that are slow moving - in order to prevent inventory build-up.
· Management can use historical data to accurately predict seasonal trends.
· Merchandising strategies (eg shelf allocations and placement of fast-moving more profitable lines) can be quickly adjusted in response to the data collected at the cash register.
· Retailers always use promotions, special deals, coupons and discounts to attract business, and a scanner bar code system at the cash register enables automatic management and regulation of these.
· A point of sale scanner bar code system can also be used to determine the effectiveness of ad campaigns
· The cash register may be a receptacle for the money - but with a pos scanner system, it becomes a vital source of data such as daily revenue, costs, profits, trends etc.
Productivity and customer service also get a boost with automated point-of-sale systems. POS systems enable far greater work speeds, better efficiencies at the cash registers, and customers get the benefit of streamlined checkout and targeted advertising and incentive programmes.
Imagine how long it would take to process a trolley full of groceries without a bar code scanner at the cash register ? Beneath those black and white 'bars and stripes' lies sophisticated POS technology that not only makes the lives of the customers far easier, but makes the business of retailing so much more efficient.
Why not talk to Australia's leading point of sale provider, POSBay. You can find them on www.posbay.com.au or contact them by phone 073 1032 623.
---
Click to Contact GTP for Your Free Web Site Analysis and Internet Marketing Plan - Limited Positions