Email Newsletter Template Example: Allchurch Communications
We can set up a custom email template, from which you can create as many emails as you like, as part of your GTP web site package or at some point down the track when you are ready to start email marketing.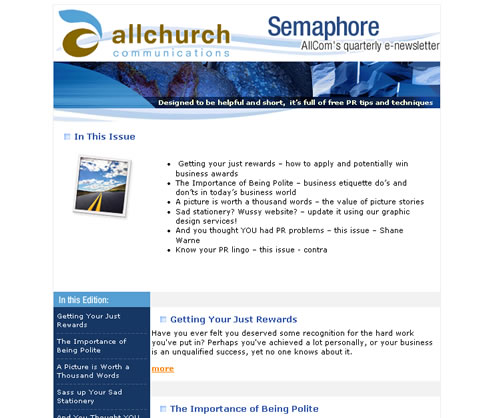 The above exact template can be modified to have your heading graphic and the the colours changed to suit your business.
If you would like to discuss your email marketing options, please contact us on 1300 856 533 or by email through our contact form.
---
Click to Contact GTP for Your Free Web Site Analysis and Internet Marketing Plan - Limited Positions