A buyers' guide to finding the best bed linen for a peaceful night's sleep.......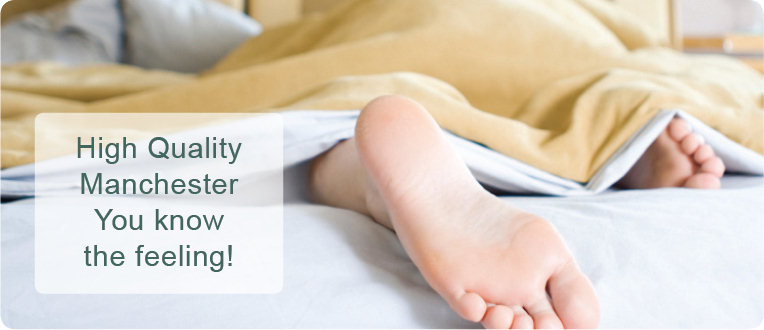 We spend about one-third of our lives asleep, so it makes sense to spend a little of other two-thirds finding out about how to make our bedrooms as comfortable as we can.
OK, once you've got the foundation (ie the all-important bed and mattress), you need to get hold of the right type of bed linen to give you a peaceful night's sleep. And that's not always the simplest of tasks.
To the novice, all sheets look alike. Far from it.
Shopping for bed linen means being confronted with a bewildering array of options from threadcounts to stitching styles, weaves to weights, percale to polyester...... But don't panic - the following buyer's guide makes sheet shopping too easy.
Thread count
The higher the thread count of a sheet (ie the more threads it has per square inch of material), the better the quality. As a base level for comfort, a threadcount of 100 should be the minimum.
Material
You'll need to weigh up comfort vs care before you make your choice It's worth thinking about because a pure cotton sheet is absolute heaven to sleep on, it's hell to iron!.
Is cotton the king?
Cotton draws moisture away from the body, keeping you naturally comfortable, whilst polyester tends not to breathe or absorb moisture quite as well.
The ultimate in luxury is high threadcount Egyptian cotton grown on the banks of the Nile River - but if you're into easy care, you may want to go for a polyester/cotton blend sheet. For extra warmth in winter, wool blend flannel sheets are great whilst satin or sateen sheets with their silky softness are light and cool in summer.
The weave of the fabric
Bed sheets also feature different weaves, which affects their durability and softness. Standard weave is the most common, pinpoint is in the middle and sateen weave is the softest but the least durable.
It's really worth taking a little effort to find the right linen to ensure that the 30 per cent of your life that you spend between the sheets is the best it can be.
---
---
Click to Contact GTP for Your Free Web Site Analysis and Internet Marketing Plan - Limited Positions