How Can Search Engine Optimisation (SEO) Generate A Return on Investment For You?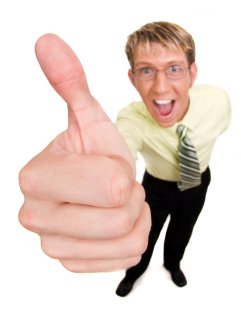 Billions of dollars are now being spent on search engine optimisation (seo)by millions of business owners worldwide.
For many small businesses this means spending from $2000 to $20,000 in order to achieve high rankings on Google and other search engines.

"The irony is that your FREE search engine listings are now costing a lot of money"

But is Search Engine Optimisation or SEO Worth the Price Tag?
The usual search engine optimisation (seo) sales pitch entails an upfront investment to enable the modification of the existing web site structure or at a minimum the wording on the site to more effectively target the selected keywords.
This is followed up by writing of additional content for the site in a SEO friendly manner paying attention to keyword positioning, keyword density, synonyms, stemming, internal and external links and so forth.
Each targeted keyword phrase should really have its own web page and suitable content that not only attracts the search engine tick of approval but also leads your prospects into your site. Once in your site, your content needs to draw in your reader so that they stay to learn, or be entertained, engaged and ultimately fulfil your sites mission.

What is your sites mission? This sites mission is to generate enquiries from people like you who want their web site to generate more business for them. An e-commerce site ultimately wants a sale. You may have interim steps towards this process like a newsletter sign-up or a free download.

But is SEO Worth it?
It depends. It always depends. What do you sell? What is your average sale? What is an enquiry worth to you? How many enquiries do you close?. If you are a real estate agent then one sale is worth $10,000, but if you are a masseuse then one sale may be only $80. But that one massage may lead to a regular booking every month. Now that one client is worth $960.
Now that you know what a client is worth to you you need to factor in how many more you would be getting if your site was now in the top 5 positions of the search results as opposed to page 3.

Note that you will always rank page 1 for some key phrases but is it the popular phrases or money terms your customers are using? A money phrase is one that people use just before they make a buying decision - e.g. "cheap xyz memory stick".

Anyway, I am starting to ramble. Back on topic. The crudest rule of thumb method for working out whether investing thousands on SEO is worth it for you is to multiply your average sale (or lifetime value of your customers) by the additional number of sales you think you will get over 12 months. So if your average sale is $80 and you will get 5 more each month by being page 1 then you will get an extra $4800 in sales in one year. Next is to work out your profit which at 50% in this example would be $2400.

My rule of thumb is don't spend more than this on your SEO.

But lets take our masseuse who would pick up 5 new clients each month at $80 and for simplicity gets 6 massages a year from them. Her additional turnover from a good ranking would be $4800 x 6 = $28,800. Therefore a more substantial SEO program could be undertaken.
Ongoing Benefits
It use to be that once you were at the top of the search results you stuck there for a very long time. As the industry gets more competitive however, their is a real battle going on for top spot and sites are being dislodged faster if they stop optimising and building quality links.


Contact GTP to get A Search Engine Optimisation Proposal for Your Web Site
If you're looking to optimise your web site, and want to make sure that you will get a return on investment that pays for itself many times over then please give GTP Internet Commerce a call on 1300 856 533 or fill in our search engine optimisation and marketing contact form. We can also help you set up your Google Adwords campaign.

Web directories | SEO Perth | Search Engine Optimisation
---
Click to Contact GTP for Your Free Web Site Analysis and Internet Marketing Plan - Limited Positions