SEO Essentials: Why We are Passionate about Building Web Pages that Search Engines like Google will go Ga-Ga for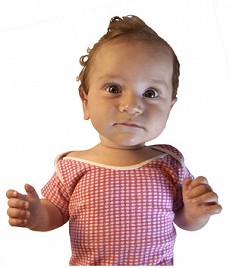 62% of searchers will click on a first page link of the search engine results when they do a search* PLUS a page 1 position 1 ranking can deliver 14 times more traffic than a position 10 ranking. (AOL Leaked Click Data)
This means that if you want more sales - then you had better rank well for your product and service keywords.
The number of visitors to your web site increases exponentially the closer to a position one - page one Google ranking that you are able to achieve. Your web site traffic drops off substantially the lower down the page you rank.

Achieving a page 1 position 1 ranking should be a central part of your internet marketing plan and an important section of your marketing budget.
The phrases used to describe the process of getting top rankings on the search engines are Search Engine Optimisation (SEO), and Search Engine Marketing (SEM).
Search engine optimisation (SEO) is the process of achieving high rankings in the FREE listing sections of Google, Yahoo, MSN (nineMSN) and other smaller search engines.
Search engine marketing (SEM) is the process of driving web site traffic to your site which includes SEO as well as paid search engine and web site placement. This is often referred to as pay per click advertising, paid inclusion, paid placement, banner advertising, sponsored listings, and online advertising.
---
SEO Services: How we help YOU achieve page 1 search engine rankings as part of a comprehensive search engine optimisation program.
1. We identify the best keywords for you to target
2. We identify niche phrases that will bring you business
3. We build you a web site that is easy for you, us, or a third party optimisation company to optimise

4. We have 13 years seo related web design experience

5. We know, understand and utilise all the important strategies and factors involved in achieving fantastic rankings for our seo web design clients including on page optimisation, link building both one way and two way and the latest web 2.0 strategies.

6. Its a process that we derive pleasure out of. Your success is our success.
A Common Sense Approach
The ability to get high ranking web pages for our Perth based web sites and other Australia wide clients is one of the areas that we are justifiably proud of. While it's not easy and sometimes does not happen overnight, we've found that a persistent and consistent approach to search engine optimisation (SEO) reaps significant and sustainable rewards.
We tend to take a common sense approach to search engine optimisation (seo) which means we make sure that you include in your page copy, product names and product descriptions your prominent key words, so that you can then be found for those key words. While quite a simple approach, it's amazing how many web sites do not contain the major search phrases used when someone is looking for their type of service.
Email Sent: Wednesday 19th December 2007
Hi Dale
Just a note of thanks for your efforts during the year.
We are very pleased with the success of the website and in particular its google rating. We are now number one or two on all of our key search words.
Best wishes for a relaxing break over the coming weeks.
Regards,
Gavan Sullivan
Host Direct Restaurant Supplies
T +61 8 9331 6680
F +61 8 9331 6022
30 Murphy St,
O'Connor. WA 6134
Do it Yourself, or Get GTP to Help
As part of your new web site, we will provide you with all the tools you need in order to get top rankings including education on what to do. Many strategies can be implemented at low cost from your end using the tools we provide and lots of our clients have achieved remarkable results doing the seo work themselves with our assistance.
Where you don't have the time, or inclination to implement our strategies, we can do the search engine optimisation for you, over a 6 month or 12-month period. The results of which commonly extend years into the future delivering thousands of additional leads to your business.
What are our Results?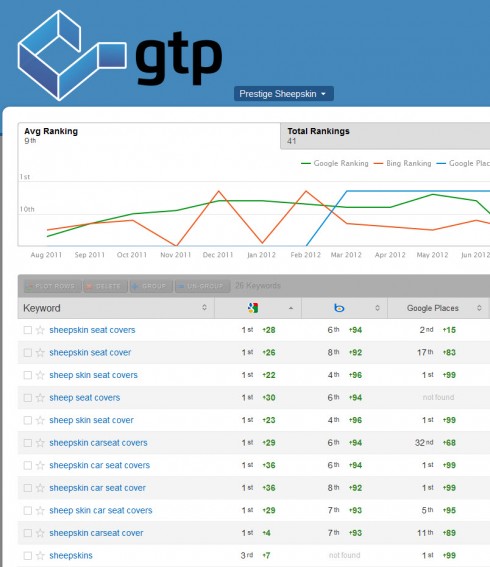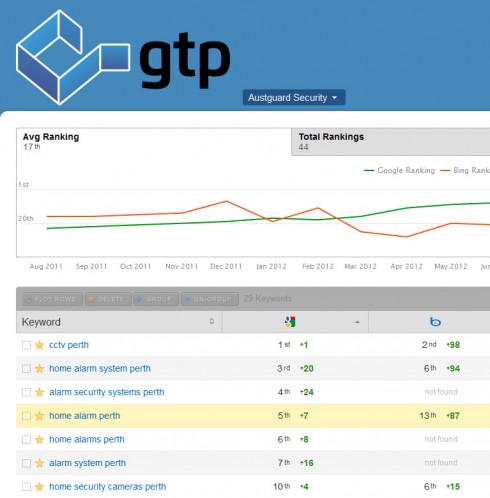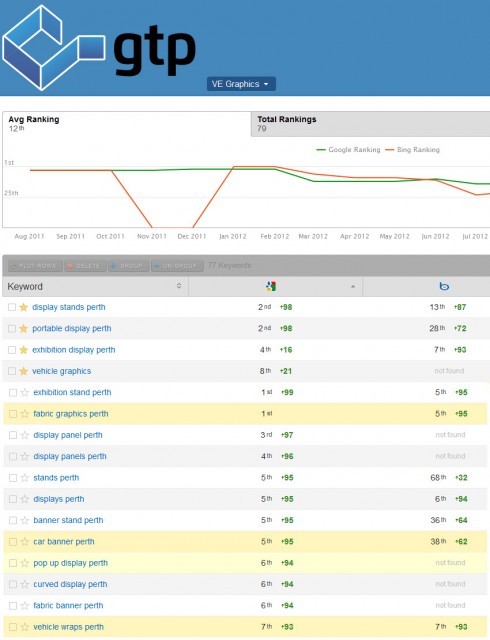 What Should You Do?
These are just some examples. So before rushing out and spending big dollars on search engine optimisation, we recommend letting your GTP web site spend a few months getting all of it's pages indexed by Google, and then assessing whether you need to have detailed reviews and optimisations for your targeted keyword phrases and GTP's Google optimisation program.
Then we recommend talking to us first, because we know how to work a program over time to bring you fantastic results.
*iProspect® Search Engine User Behavior study April 2006.

Keywords contained on this page: SEO | seo | Search Engine Optimisation | Search Engine Optimization | seo web design | SEM | Search Engine Marketing | ROI | Internet marketing | search optimization | Pay Per Click | search engine ranking | SEO Agency | SEO Company
---
Click to Contact GTP for Your Free Web Site Analysis and Internet Marketing Plan - Limited Positions